Posted: Tuesday, February 20, 2018 9:06 AM
---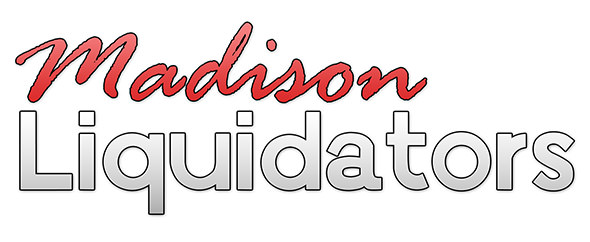 Madison Liquidators
2224 Pleasant View Rd. Suite 10
Middleton, WI 53562



Call To Order




(608) 831-1012
High Quality Office Furniture and Desk Sets
We have quality high-density office furniture and desk sets that you can order and have to your door in as little as 3 days. Our showroom is open to the public or you can call us and place your order over the phone.
To browse our selection visit: https://madisonliquidators.com/
Our high end executive desk sets will make a bold first impression on clients and work to increase your businesses bottom line. The executive desk sets and workstations we have offer the highest quality possible and backed by a long 5 year manufacturer's warranty to resist defects.
Whether you need to furnish a home office, spaces for upper management or staff, we welcome you to give us a call at (608) 831-1012. Let us know the dimensions of your room, how many workstations you need and your expectations for design and storage and we can provide you with floor plans and an estimate to fully furnish your space.
For All of your office furniture needs!
Desks
Chairs
Storage
Tables
Waiting Room Seating

To learn more call (608) 831-1012 or visit us online!
• Location: Appleton / Oshkosh / FDL, Eau Claire, Green Bay, Janesville, Kenosha / Racine, La Crosse, Madison, Middleton, Wisconsin, Milwaukee, Sheboygan, Wausau

• Post ID: 18524410 lacrosse
Play it safe. Avoid Scammers.
Most of the time, transactions outside of your local area involving money orders, cashier checks, wire transfers or shipping (especially overseas shipping) are scams or frauds.
Report all scam attempts to abuse@backpage.com.